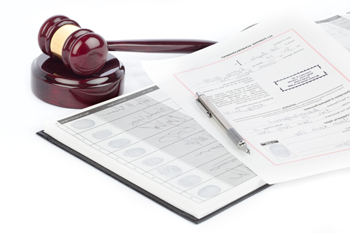 WELCOME
to adjudication.co.uk
Welcome to adjudication.co.uk, a recognised adjudicator nominating body and the leading provider of adjudication services and information. We promote the resolution of disputes by adjudication as described in Part II of the Housing Grants, Construction and Regeneration Act 1996. In meeting this aim we:
Provide details of decided cases on adjudication;
Nominate adjudicators;
Assist in the presentation and defence of claims;
Assist in the enforcement of a decision; and
Provide legal and technical assistance to adjudicators.
Legal and technical services are provided through the members of the Committee and their firms.
LATEST
case judgments
27th August 2014

Mykra Pty Ltd v All State Maintenance Pty Ltd [2014] SADC 149

The plaintiff served a 'payment claim' on the defendant pursuant to the Building and Construction Industry Security of Payment Act 2009 (SA). Unless the recipient responds with a 'payment schedule' setting out what it does and does not dispute, and why, a plaintiff is entitled to summary judgement for the amount of its payment...

23rd September 2014

Hurley Palmer Flatt v Barclays Bank Plc [2014] EWHC 3042 (TCC)

This Part 8 claim raises an issue of the extent to which the rights of a third party enforceable under the Contracts (Rights of Third Parties) Act 1999 ("the 1999 Act") can be determined by adjudication under an express term contained within the agreement between the original contracting parties. The issue requires consideration of...

19th June 2014

Alliance Contracting Pty Ltd v James [2014] WASC 212

Administrative law - Prerogative writs - Whether adjudication under Construction Contracts Act 2004 (WA) should be declared to be invalid in part Building and construction - Security of payment legislation - Scope of payment dispute - Whether counterclaim by contractor part of the payment dispute arising from payment claim by principal - Whether jurisdictional...

17th June 2014

UGL Engineering Pty Ltd v Complete Power Solutions Pty Ltd [2014] WASC 211

Corporations law - Application to set aside statutory demand - Turns on own facts.
SUBSCRIBE
to our newsletter!
Enter your email address
LATEST
news