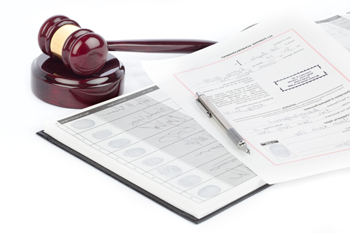 WELCOME
to adjudication.co.uk
Welcome to adjudication.co.uk, a recognised adjudicator nominating body and the leading provider of adjudication services and information. We promote the resolution of disputes by adjudication as described in Part II of the Housing Grants, Construction and Regeneration Act 1996. In meeting this aim we:
Provide details of decided cases on adjudication;
Nominate adjudicators;
Assist in the presentation and defence of claims;
Assist in the enforcement of a decision; and
Provide legal and technical assistance to adjudicators.
Legal and technical services are provided through the members of the Committee and their firms.
LATEST
case judgments
5th November 2014

Ku-Ring-Gai Council v Ichor Constructions Pty Ltd [2014] NSWSC 1534

Building and Construction - first adjudicator unable to assess defendant's delay damages claim on evidence before him - whether an issue estoppels arose - whether further adjudication application for same delay damages an abuse of process

22nd October 2014

Eastland Truss & Timber Pty Limited v Matthew John Byrnes t/as Qualibuilt Constructions [2014] NSWSC 1461

Building and Construction – whether adjudicator complied with obligations under the Building and Construction Industry Security of Payment Act 1999 in making determination – whether jurisdictional error Legislation Cited: Building and Construction Industry Security of Payment Act 1999

20th October 2014

Douglas Aerospace v Indistri Engineering Albury [2014] NSWSC 1445

Adjudication applications - whether there was a valid construction contract between the parties - where name in contract not the same as name on adjudication application - where invoices issued in a different name to the name in the construction contract - whether correct specification of ACN and ABN evidence an intention that the first defendant be...

16th October 2014

Patrick Stevedores Operations No. 2 Pty Ltd v McConnell Dowell Constructors (Aust) Pty Ltd [2014] NSWSC 1413

Building and Construction Industry Security of Payment Act 1999 (NSW) - application for declarations that two adjudication determinations concerning same payment claim void - validity of payment claim - whether one-off payment due under contract after termination a "progress payment" capable of supporting a payment claim - whether reference date fixed...
SUBSCRIBE
to our newsletter!
Enter your email address
LATEST
news