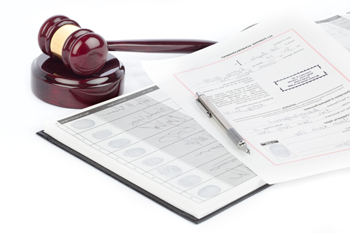 WELCOME
to adjudication.co.uk
Welcome to adjudication.co.uk, a recognised adjudicator nominating body and the leading provider of adjudication services and information. We promote the resolution of disputes by adjudication as described in Part II of the Housing Grants, Construction and Regeneration Act 1996. In meeting this aim we:
Provide details of decided cases on adjudication;
Nominate adjudicators;
Assist in the presentation and defence of claims;
Assist in the enforcement of a decision; and
Provide legal and technical assistance to adjudicators.
Legal and technical services are provided through the members of the Committee and their firms.
LATEST
case judgments
19th June 2014

Cornerstone Danks Street v Parkview Constructions [2014] NSWSC 866

Adjudication determinations - application for declaration that adjudicator's determination is void – whether adjudicator failed to comply with statutory obligation imposed by s 21(3) of the Building and Construction Industry Security of Payments Act 1999 (NSW) - whether determination void where as at the date by which determination was to be made...

11th June 2014

PPK Willoughby v Eighty Eight Construction [2014] NSWSC 760

Building contracts - Adjudication determinations – whether adjudicator's determination is void for failure to exercise the power given to him under the Building and Construction Industry Security of Payments Act - whether adjudicator abrogated power by accepting the valuation assessed by the Superintendent

4th June 2014

FAL Management Group v Denham Constructions [2014] NSWSC 747

Building contracts - adjudication determinations – whether plaintiff can appropriate payment made in respect of an earlier adjudication determination against a later payment claim Procedure - interlocutory injunctive relief - whether as a matter of discretion relief should be granted Procedure - costs - general rule costs follow the event

28th March 2014

Southon Constructions Pty Ltd v Forstar Pty Ltd [No. 2] [2014] VCC 349

Practice and procedure – Judgement upon a progress claim – Stay of execution pending determination of defendant's claim in VCAT for defects on the project – Solvency of plaintiff in issue – Many subcontractors on project owed money by plaintiff – Stay granted to preserve monies placed in trust by the defendant –...
SUBSCRIBE
to our newsletter!
Enter your email address
LATEST
news