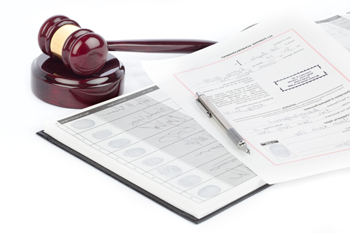 WELCOME
to adjudication.co.uk
Welcome to adjudication.co.uk, a recognised adjudicator nominating body and the leading provider of adjudication services and information. We promote the resolution of disputes by adjudication as described in Part II of the Housing Grants, Construction and Regeneration Act 1996. In meeting this aim we:
Provide details of decided cases on adjudication;
Nominate adjudicators;
Assist in the presentation and defence of claims;
Assist in the enforcement of a decision; and
Provide legal and technical assistance to adjudicators.
Legal and technical services are provided through the members of the Committee and their firms.
LATEST
case judgments
3rd June 2014

MRCN Pty Ltd t/a Westforce Constructions and ABB Australia Pty Ltd [2014] WASAT 59

Construction contract - Meaning of 'hearing de novo' under Construction Contracts Act 2004 (WA) - Discretion to allow additional material upon review - Procedural fairness - Rules of natural justice - Reading down the general powers of review against the provisions of the enabling Act

6th June 2014

Ball Construction Pty Ltd v Conart Pty Ltd [2014] QSC 124

Where the applicant and a company entered into a building contract – where that company and the first respondent entered into a deed of assignment with the consent of the applicant – where the director of the original construction company swore a statutory declaration – where the director of the first respondent also swore a statutory...

21st May 2014

Mudri v Queensland Building and Construction Commission [2014] QCAT 222

Permitted Individual – where the applicant was a director of a company – where the company was liable to make a payment to a third party under the Building and Construction Industry Payments Act 2004 (Qld) – liability to pay as a matter of law – where applicant commenced proceedings against the third party – whether not...

27th June 2014

Nefiko Pty Ltd v Statewide Form Pty Ltd (No 2) [2014] NSWSC 840

judicial review - grounds of review - Building and Construction Industry Security of Payment Act 1999 (NSW) – adjudication determination - whether identity of parties to construction contract a jurisdictional fact – whether decision by adjudicator as to identity of contracting parties reviewable for jurisdictional error – distinction...
SUBSCRIBE
to our newsletter!
Enter your email address
LATEST
news