Committee Member: PETER J. TALBOT BSc MA MSc MCIOB FCIArb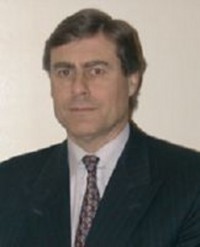 Peter Talbot is a Chartered Builder and Chartered Arbitrator with experience in building and quantity surveying, and construction management, having spent more than 30 years in the construction industry. He has worked in both professional practice and contracting, with experience in a variety of project types.
He now specialises in construction dispute resolution, and practises on a regular basis as an adjudicator, arbitrator and mediator. He has gained a wide experience of adjudication under the new HGC&R Act regime, having acted as adjudicator in a broad range of disputes in terms of nature, value and project type. In particular, disputes have typically covered interim valuations, final accounts, loss and expense, extension of time, damages and declarations concerning a variety of contractual issues.
He is a member of the CIOB Dispute Resolution Advisory Panel and Chairman of its Adjudicator Assessment Panel, having also acted as tutor on the adjudicator training programme. He is a member of the Construction Industry Model Arbitration Rules Review Panel, and a founder member of the SCMS mediation group. He is also a visiting lecturer at the University of Westminster.
Surveyor
Chartered Builder
Chartered Arbitrator