Committee Member: John L. Riches FRICS FCIOB FCIARB MAE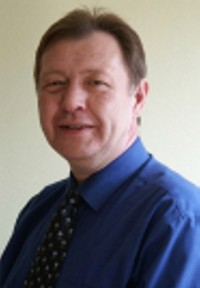 John L Riches is a Chartered Quantity Surveyor and Chartered Builder with more than 30 years experience in the construction industry. He started his career as a surveyor for building contractors and having become a chief surveyor left contracting in 1982 to work in consultancy. This move enabled him to develop his interests in dispute resolution in all facets of the construction industry. His experience covers all types of construction works including large and medium scale building works, power stations, nuclear and process engineering installations, roadworks, riverworks and sea defences.
In May 1990 he formed Henry Cooper Consultants with a wide remit of consultancy services to the construction industry. HCC was a partnership with Henry Cooper and Sons, Quantity Surveyors, formed as part of their policy of diversification. In May 1994 the Henry Cooper partners were bought out of the Practice. Since October 1996 the firm has been wholly owned by John L Riches.
He acts as Arbitrator, Adjudicator and Mediator. He is an Arbitrator on the RICS Arbitration Panel. Receives arbitral appointments on a regular basis. Has carried out Adjudications under the old regimes for Sub-Contracts (50+ appointments) and has been trained for the new regime under the Housing Grants Construction and Regeneration Act 1996. Has to date carried out 250 Adjudications under the new regime. These have ranged in value from £5000.00 to £1.2m and covered value, liability, loss and/or expense, damages and quality. The current adjudications have primarily been in connection with building works but have included large building services installations including a pharmaceuticals plant where the parties had voluntarily provided for Adjudication in their contract. Acts as tutor and assessor for Adjudicators on the RICS and CIOB Panels. Qualified as a tutor for the Chartered Institute of Arbitrators on their Adjudication courses. Acts as assessor for the RICS Arbitration Panel.
The Adjudicator in Workplace Technologies v E Squared (TCC unreported). The practice acted for Herschel in Herschel Engineering v Breen Properties.
Author with Chris Dancaster of Construction Adjudication - A Practical Guide published by LLP.