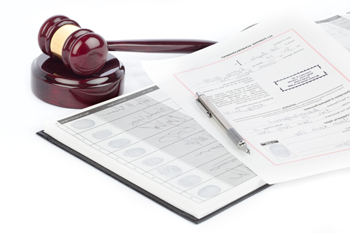 WELCOME
to adjudication.co.uk
Welcome to adjudication.co.uk, a recognised adjudicator nominating body and the leading provider of adjudication services and information. We promote the resolution of disputes by adjudication as described in Part II of the Housing Grants, Construction and Regeneration Act 1996. In meeting this aim we:
Provide details of decided cases on adjudication;
Nominate adjudicators;
Assist in the presentation and defence of claims;
Assist in the enforcement of a decision; and
Provide legal and technical assistance to adjudicators.
Legal and technical services are provided through the members of the Committee and their firms.
LATEST
case judgments
30th September 2014

Re Scott Johnson ex parte Decmil Australia Pty Ltd [2014] WASC 348

Administrative law - Prerogative writs - Whether adjudication under Construction Contracts Act 2004 (WA) involved jurisdictional error - Jurisdictional facts - Turns on own facts - Building and construction - Security of payments legislation - Time at which payment dispute arose - Whether jurisdictional error by the adjudicator

17th September 2014

Wqube Port of Dampier v Philip Loots of Kahlia Nominees Ltd [2014] WASC 331

Prerogative relief - Judicial review - Adjudication under Construction Contracts Act 2004 (WA) - Nature of adjudicator's power - Inferior court or administrative tribunal - Bona fide attempt to exercise jurisdiction - Jurisdictional facts - Narrow or broad sense - Whether misapprehension or disregard of nature and limits of functions.

2nd October 2014

Sunshine Coast Regional Council v Earthpro Pty Ltd & Ors [2014] QSC 271

Where an adjudication decision was made by the second respondent under the Building and Construction Industry Payments Act 2004 (Qld) in favour of the first respondent and against the applicant – where the applicant has brought proceedings challenging the validity of the adjudication decision – where the applicant seeks an interlocutory...

22nd September 2014

Civil Mining & Construction Pty Ltd v Isaac Regional Council [2014] QSC 231

Where the applicant and respondent entered into a contract for the construction of road works – where there was an extensive history of disputes as to payments owed under the contract - where the parties invoked the dispute resolution provisions under the contract, including mediation and arbitration – where the applicant made a payment...
SUBSCRIBE
to our newsletter!
Enter your email address
LATEST
news