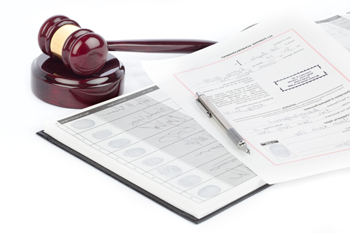 WELCOME
to adjudication.co.uk
Welcome to adjudication.co.uk, a recognised adjudicator nominating body and the leading provider of adjudication services and information. We promote the resolution of disputes by adjudication as described in Part II of the Housing Grants, Construction and Regeneration Act 1996. In meeting this aim we:
Provide details of decided cases on adjudication;
Nominate adjudicators;
Assist in the presentation and defence of claims;
Assist in the enforcement of a decision; and
Provide legal and technical assistance to adjudicators.
Legal and technical services are provided through the members of the Committee and their firms.
LATEST
case judgments
19th June 2014

Alliance Contracting Pty Ltd v James [2014] WASC 212

Administrative law - Prerogative writs - Whether adjudication under Construction Contracts Act 2004 (WA) should be declared to be invalid in part Building and construction - Security of payment legislation - Scope of payment dispute - Whether counterclaim by contractor part of the payment dispute arising from payment claim by principal - Whether jurisdictional...

17th June 2014

UGL Engineering Pty Ltd v Complete Power Solutions Pty Ltd [2014] WASC 211

Corporations law - Application to set aside statutory demand - Turns on own facts.

10th June 2014

Kellogg Brown & Root Pty Ltd v Doric Contractors Pty Ltd [2014] WASC 206

Corporations Law - Statutory demand - Application to set aside demand pursuant to s 459H(1)(a) (genuine dispute) and s 459J(1)(b) (some other reason) - Abuse of process - Parallel judicial review proceedings. Building and construction - Construction Contracts Act 2004 (WA) - Attempt to enforce a determination using the statutory demand process - Failure...

3rd June 2014

MRCN Pty Ltd t/a Westforce Constructions and ABB Australia Pty Ltd [2014] WASAT 59

Construction contract - Meaning of 'hearing de novo' under Construction Contracts Act 2004 (WA) - Discretion to allow additional material upon review - Procedural fairness - Rules of natural justice - Reading down the general powers of review against the provisions of the enabling Act
SUBSCRIBE
to our newsletter!
Enter your email address
LATEST
news