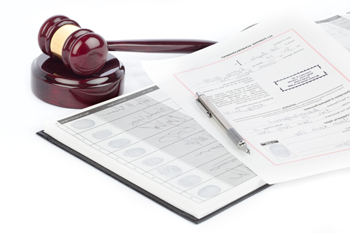 WELCOME
to adjudication.co.uk
Welcome to adjudication.co.uk, a recognised adjudicator nominating body and the leading provider of adjudication services and information. We promote the resolution of disputes by adjudication as described in Part II of the Housing Grants, Construction and Regeneration Act 1996. In meeting this aim we:
Provide details of decided cases on adjudication;
Nominate adjudicators;
Assist in the presentation and defence of claims;
Assist in the enforcement of a decision; and
Provide legal and technical assistance to adjudicators.
Legal and technical services are provided through the members of the Committee and their firms.
LATEST
case judgments
22nd September 2012

All Roofs Pty Ltd and Southgate Corporation Pty Ltd [2012] WASAT 178

Construction Contracts Act 2004 (WA) - Payment claim - Payment dispute - Claim arising under construction contract - Payment due under construction contract - Contract of variation - No variation or no oral variation term in original contract - Consideration and certainty for valid contract of variation - Alleged contract of variation not for extra...

29th August 2012

Cape Range Electrical Contractors Pty Ltd v Austral Construction Pty Ltd [2012] WASC 304

Administrative law - Privative clauses - Construction of s 46(3) Construction Contracts Act 2004 (WA) - Whether s 46(3) is a privative clause - Whether s 46(3) excludes an application for a declaration that an adjudicator's determination is invalid Administrative law - Jurisdictional facts - Different standards of review - Whether matters in s 31(2)(a)...

23rd August 2012

Classic Stone (Qld) Pty Ltd and Julie Mauretta Pitcher [2012] WASAT 80

Construction Contracts Act 2004 (WA) - Whether decision amenable to review - Identification of parties to contract - Whether application for review should fail on basis that complexity in determining identity of parties and contractual terms makes it impossible to determine merits fairly

16th August 2012

Howard and Farrell [2012] WASAT 169

Construction Contracts Act 2004 (WA) - Application for review of decision by adjudicator to dismiss - Whether adjudication application made within time - When payment dispute arose - Whether a demand for payment of unpaid balance of payment claim already made gave rise to separate payment...
SUBSCRIBE
to our newsletter!
Enter your email address
LATEST
news