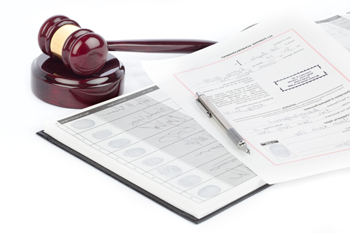 WELCOME
to adjudication.co.uk
Welcome to adjudication.co.uk, a recognised adjudicator nominating body and the leading provider of adjudication services and information. We promote the resolution of disputes by adjudication as described in Part II of the Housing Grants, Construction and Regeneration Act 1996. In meeting this aim we:
Provide details of decided cases on adjudication;
Nominate adjudicators;
Assist in the presentation and defence of claims;
Assist in the enforcement of a decision; and
Provide legal and technical assistance to adjudicators.
Legal and technical services are provided through the members of the Committee and their firms.
LATEST
case judgments
27th June 2014

M&P Builders Pty Ltd v Norblast Industrial Solutions Pty Ltd & Anor [2014] NTSC 25

Decision of an adjudicator – construction of contract – extension of prescribed time for determination – availability of merits review –procedural fairness

6th June 2014

Axis Plumbing NT Pty Ltd v Option Group (NT) Pty Ltd and Anor [2014] NTSC 22

Construction – Security of payment – Determinations – Validity of – Jurisdictional error – Review by Supreme Court – Functions of Court on judicial review - Construction Contracts (Security of Payments) Act 2004 (NT) ss 27, 33(1)(a), 48(3)

3rd April 2012

Department of Construction and Infrastucture v Urban and Rural Contracting Pty Ltd & Anor [2012] NTSC 22

Construction Contracts (Security of Payments) Act (NT) – interpretation of s 8(a) – when a "payment dispute" arises – jurisdiction to adjudicate – absence of "payment dispute" in present case – whether adjudicator's determination reviewable by the Court – adjudication declared void for...

4th April 2014

Colonial Range Pty Ltd v Victorian Building Authority and Ors [2014] VSC 272

Judicial review – Natural justice – Victorian Building Authority ("Authority") – Decision of the Authority under s 81(1) Building Act 1993 (Vic) – Decision of the Authority to consent to termination of a private building surveyor – Whether decision amenable to judicial review under the Administrative Law Act...
SUBSCRIBE
to our newsletter!
Enter your email address
LATEST
news